About - Karnavati Finance Limited .
Apply For Loans | Buisness Loans | Loans Against Property
With Best Intrest Rates .
Karnavati Finance
Karnavati Finance Limited (popularly known as KFL) is among the flourishing well- diversified financial services company in India offering end-to-end lending, financing and wealth management solutions to a diversified range of customers across the country. KFL offers customized solutions in areas of personal and business loans, corporate finance, mortgages, capital market based lending, project loans, structured finance, wealth management and digital lending, debt capital markets and syndication.
Karnavati Finance Limited was originally incorporated as "Karnavati Finance And Leasing Limited" at Mumbai on 05 th December, 1984 and received a certificate of commencement on 07 th May, 1985 by Registrar of Companies, Mumbai, having registration number 034724 categorized as company limited by shares.
As per
RBI

circular and master circulars we being NBFC
have to disclose the name of digital lending platform
engaged as agents. Details are under :
ECOFIN SERVICES INDIA PRIVATE LIMITED:
Registered Office: D. NO. 71-3-15, KanakaMedala Nivas, Koneruvari Street, Patamata, Vijaywada, Andhra Pradesh- 520010.
Email: support@ecofinservices.com
Website: https://www.ecofinservices.com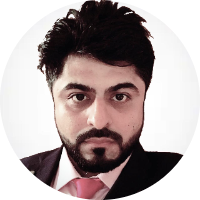 Jay Morazia
Mr. Parth Maniar
Mr. Raman Morzaria
Mrs. Brimda Bilimoria