About - Karnavati Finance Limited .
Apply For Personal Loan | Business Loan
Loan Against Property | Gold Loan | Digital Lending
Micro Finance with best interest rates .
Karnavati Finance Limited
Karnavati Finance Limited (popularly known as KFL) is among the flourishing well- diversified financial services company in India offering end-to-end lending, financing and wealth management solutions to a diversified range of customers across the country. KFL offers customized solutions in areas of personal and business loans, loan against property, gold loan, digital lending, micro finance, corporate finance, mortgages, capital market based lending, project loans, structured finance, Wealth Management , Digital Lending, debt capital markets and syndication.
Karnavati Finance Limited was incorporated in the year 1984 as a NBFC (non banking finance company) and since then one of the leading and oldest company in the finance sector. Company got listed on Bombay Stock Exchange in the year 2014.
As per RBI circular we being a NBFC
have to discoluse name of the digital lending platforms.
We have done tie-up with Ecofin Services India
Private Limited - https://www.ecofinservices.com
& One Arc Labs Private Limited. Person should read
platform's KYC and other policies before entering in to
any kind of transaction. Karnavati Finance Limited in
no event shall have any liability to the Loan Parties,
any Lender or any other person for damages of any kind.
Mr. Raman Morzaria
Director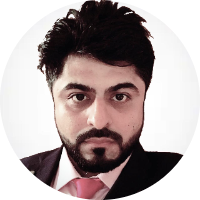 Mrs. Brinda Bilimoria
Director
Vineshkumar Makadia
Director
Akanksha Rai
Company Secretary
Ashish Nandkishor Batavia
Chairman and Non-Executive Director